This is like waterboarding for pianos.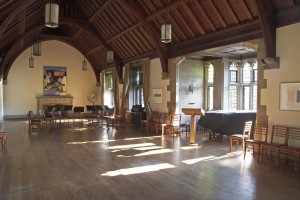 For years I have been lamenting the steady absence of the pianos in venues that have music and events. Even rooms that have invested in wonderful quality grand pianos; for example the Steinway pictured above, have no idea how to maintain these MUSICAL instruments.
At best they are treated like furniture and at worst they are treated like the junk. Stored near a south facing window, that leaks freezing air in the Toronto's winter it's simultaneously being cooked and frozen. With massive humidity variations relating to its position. Sometimes there's even a hot radiator below the window in which it's stored.
If anyone is thinking of hiring a room for an event, please ask them how they are maintaining their pianos.